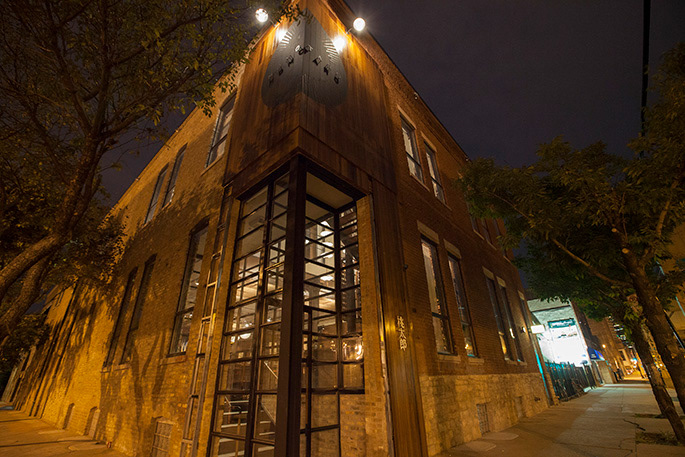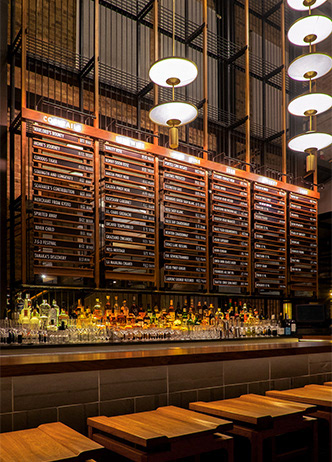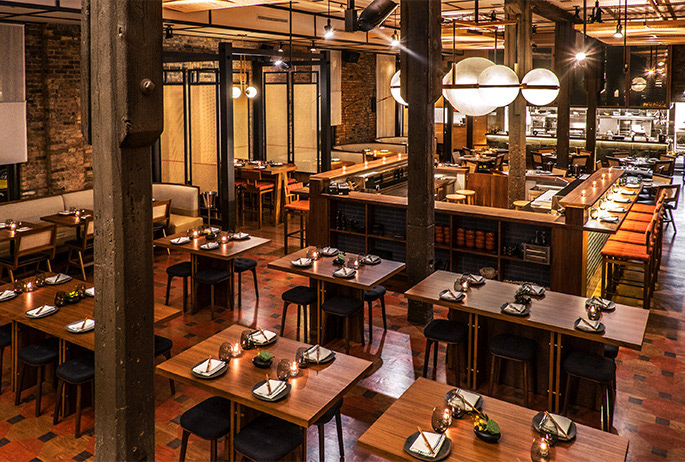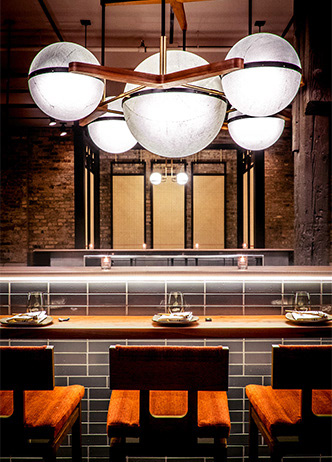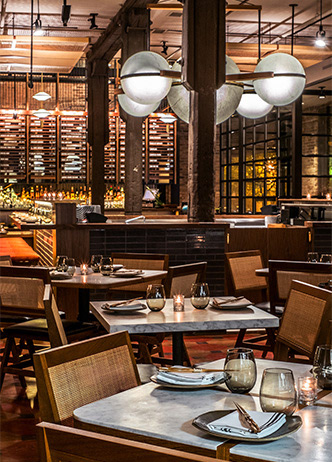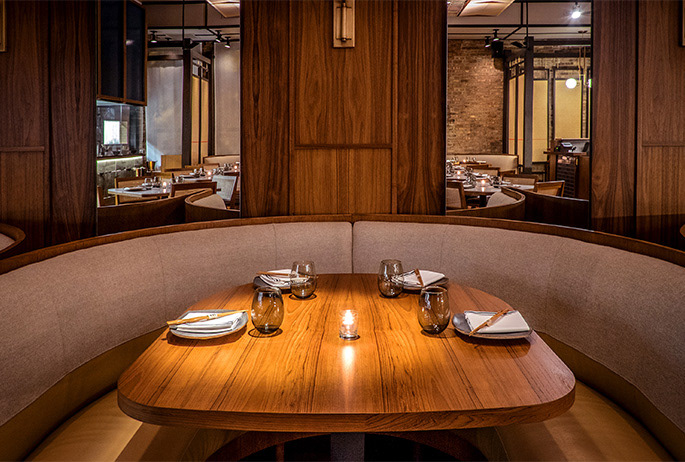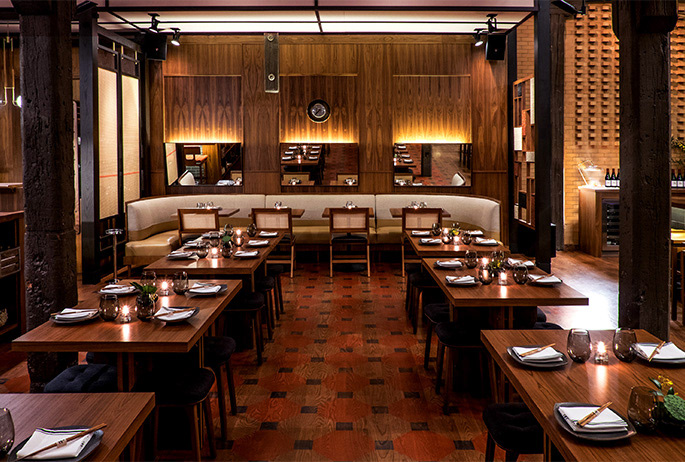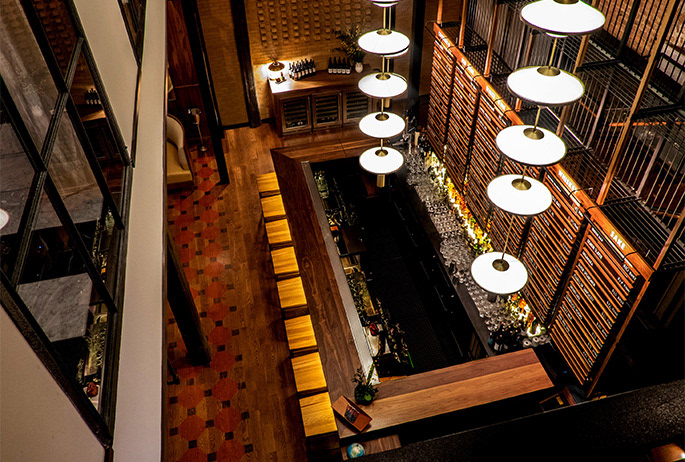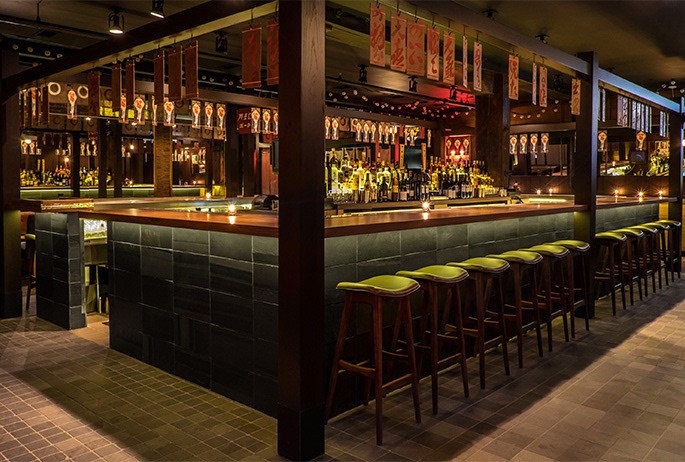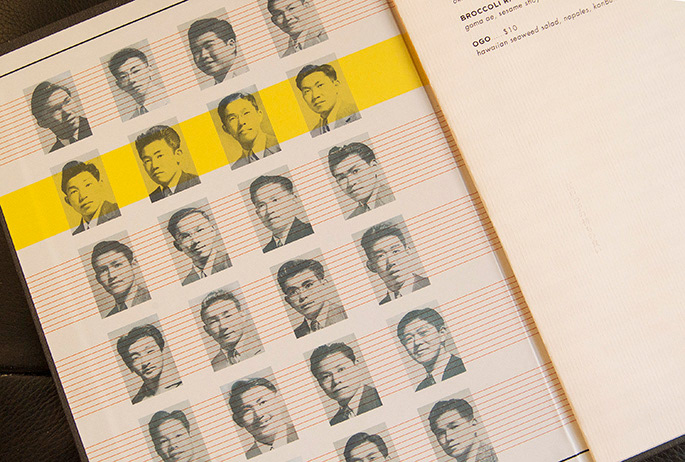 Momotaro occupies a former warehouse in the industrial West Loop neighborhood of Chicago, where the art, tech industries and gourmet restaurant scene have made this district a worldwide destination.  Helmed by Mark Helyar, former chef of Morimoto in Washington and Philadelphia, the dining experience is built around small plates, robata grill based cuisine and a small selection of exquisite sashimi, in other words, lesser known Japanese standards that are offered in contrast to the more typical sushi-heavy menus of most Japanese restaurants in the US.

This innovation in food concept led to an idea about how to represent that set of offerings with a central concept narrative.  During our early client sessions, discussing the shared vision for the restaurant experience, we often returned to the story of the after work indulgence in great food and drink among office workers in the alleys or yokocho of Tokyo. Naturally, the salaryman became our muse, and we dug deeper into the history of this archetypal lifestyle of hard work and hard play, in search of design inspiration.
We found the story of the Japanese "Economic Miracle", a golden period of re-building, when Japan was able to leap ahead of most of the world in terms of cosmopolitan culture and global commerce.  We took inspiration from the graphics, interiors and ephemera of this creative time period to bring a layered style of old and new to the Momotaro warehouse space.