Gotham West Market
2012 breakthrough NYC mixed use space as neighborhood nucleus in a reborn Hells Kitchen district.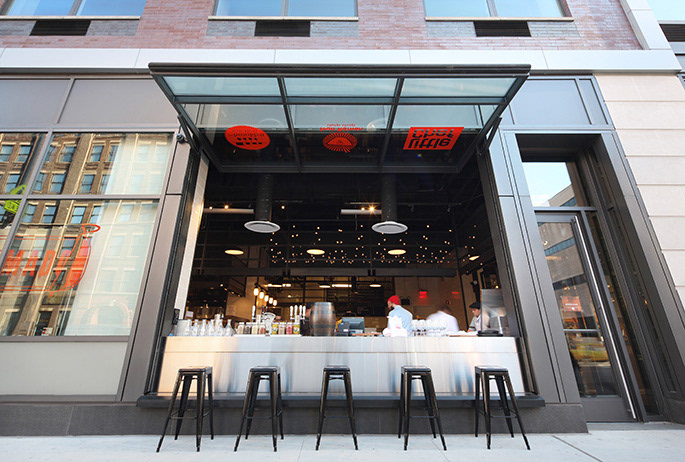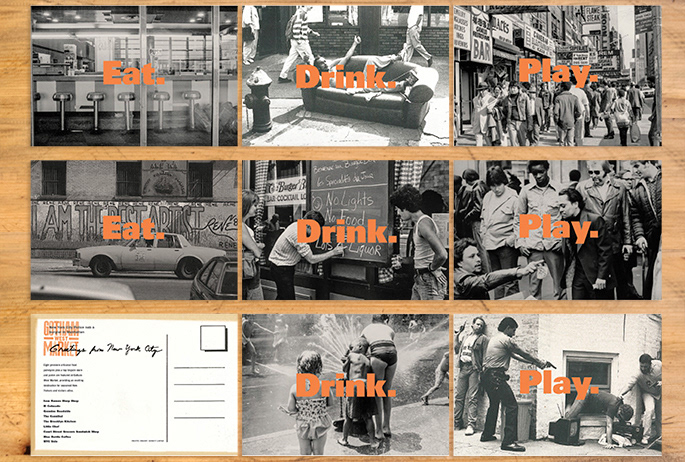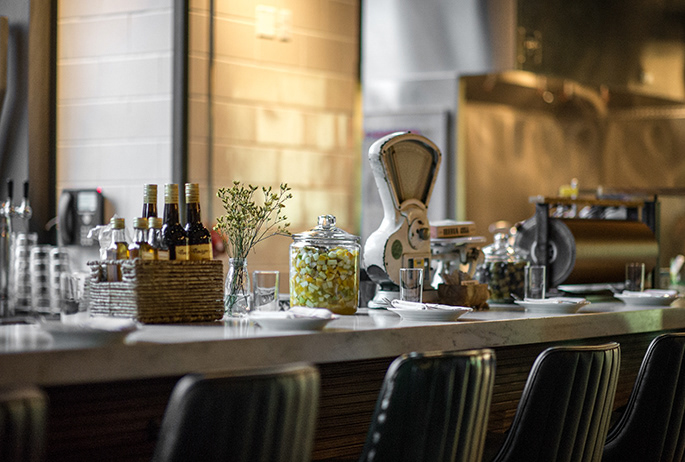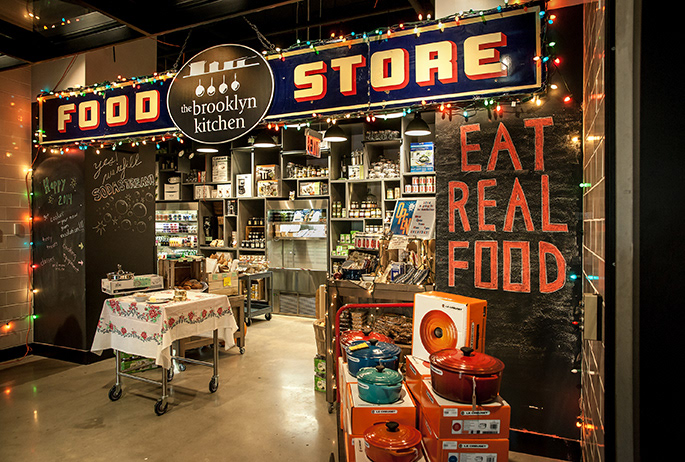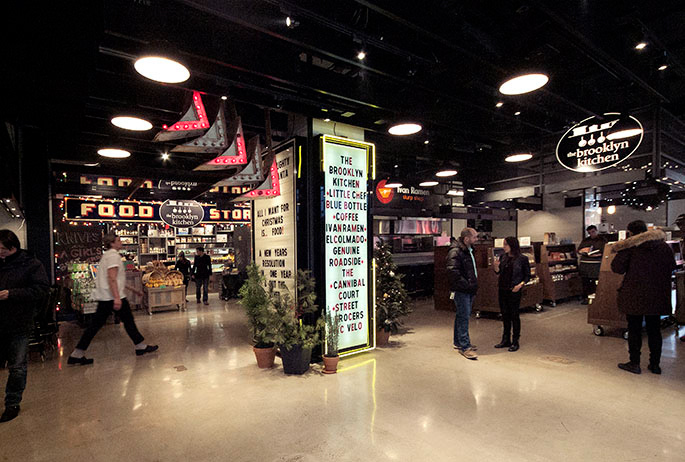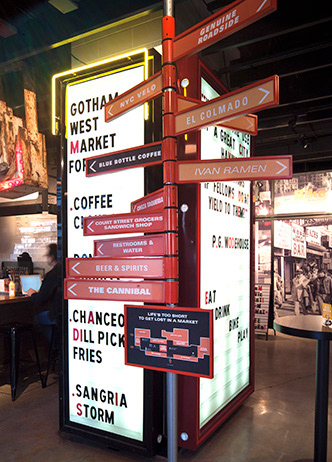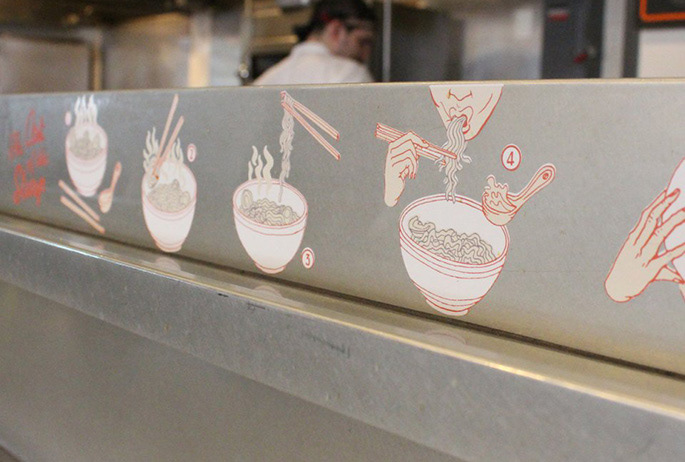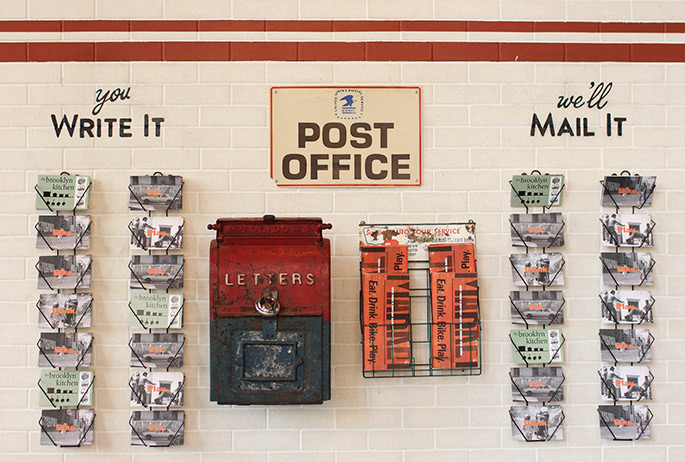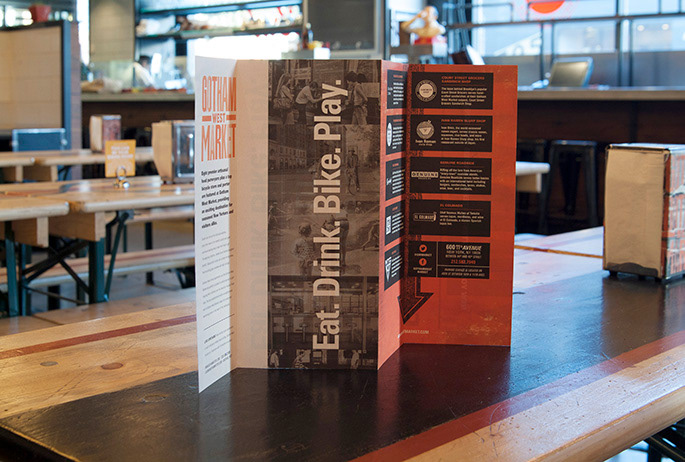 Gotham West Market is a casually presented collection of all-star food and drink vendors alongside carefully selected retail designed to enrich the everyday lives of nearby residents.  Beyond pushing limits in the popular and adaptable market hall genre of hospitality venues, GWM sought to build the foundations of a new New York City residential neighborhood.  Opening in anticipation of the skyline-redefining mixed use projects that have emerged nearby in the five interceding years, the food venues are complimented  by a design oriented cycle shop, gourmet grocer and test kitchen with an active roster of community food events.
Working as a consultant to Avroko, Phillip Pond and a three member project team designed the common elements, seating layouts, signage infrastructure, dining counters throughout.  In addition he worked with the Brooklyn Kitchen and Genuine Roadside teams on the design of their individual shop spaces.