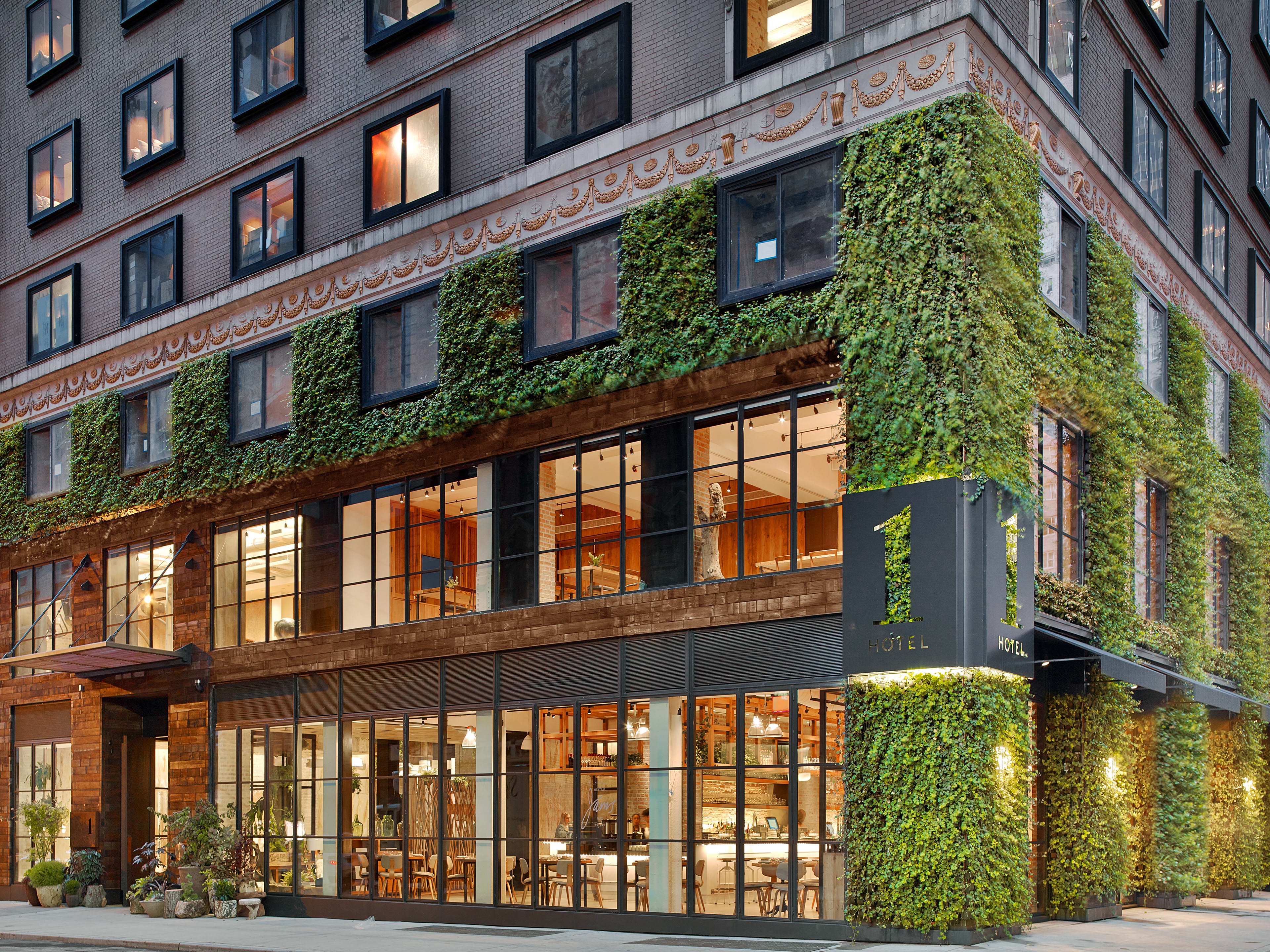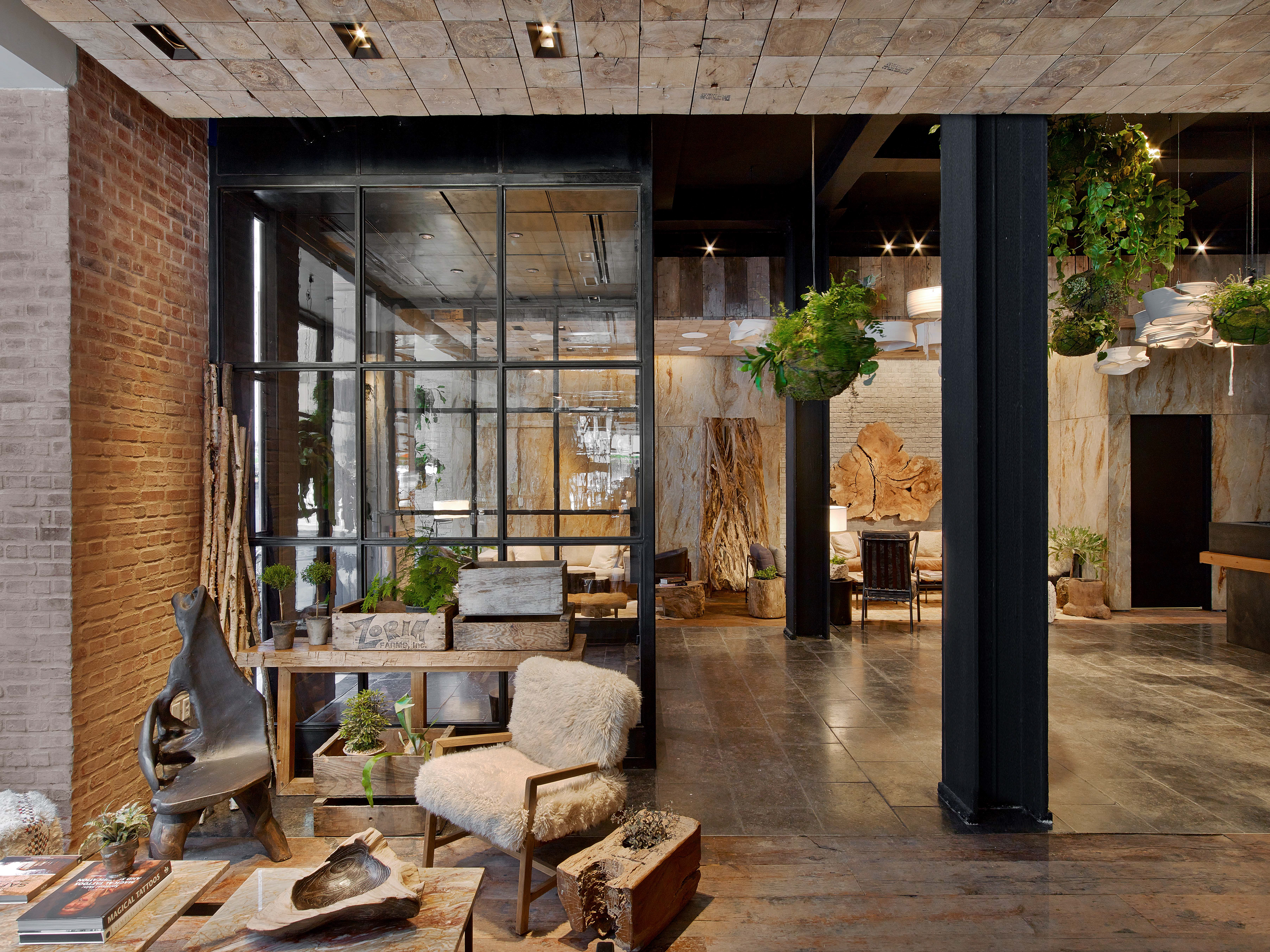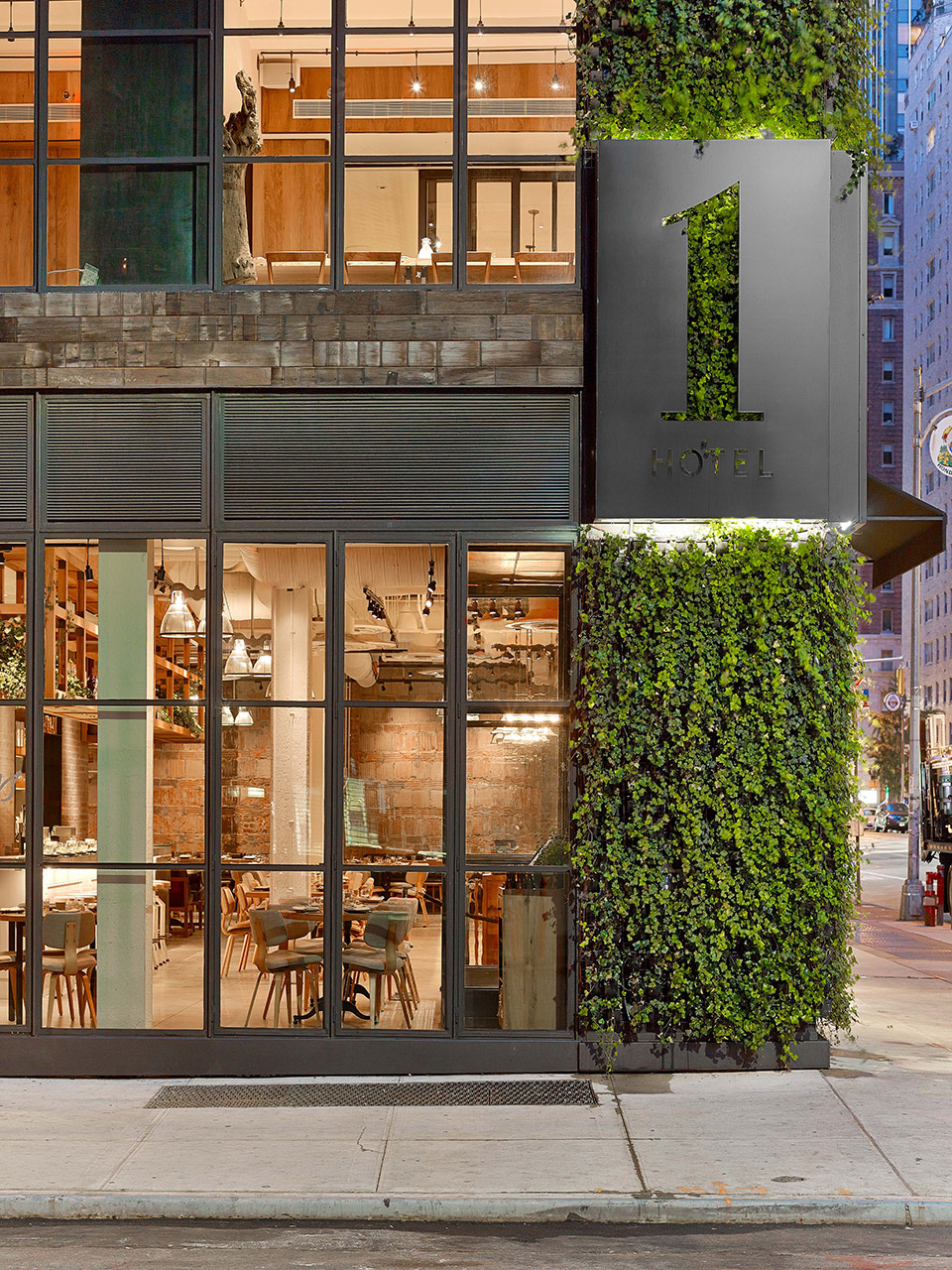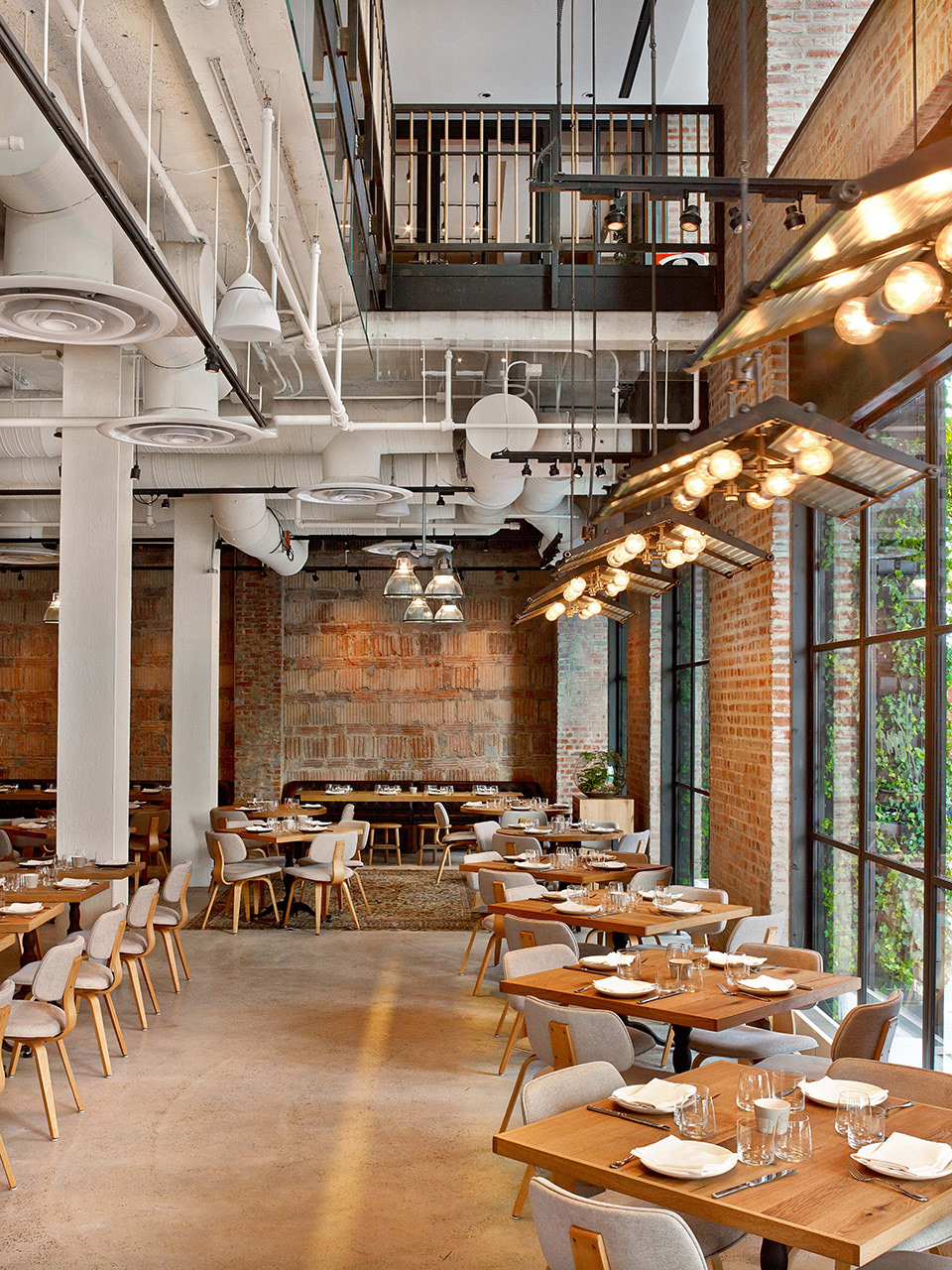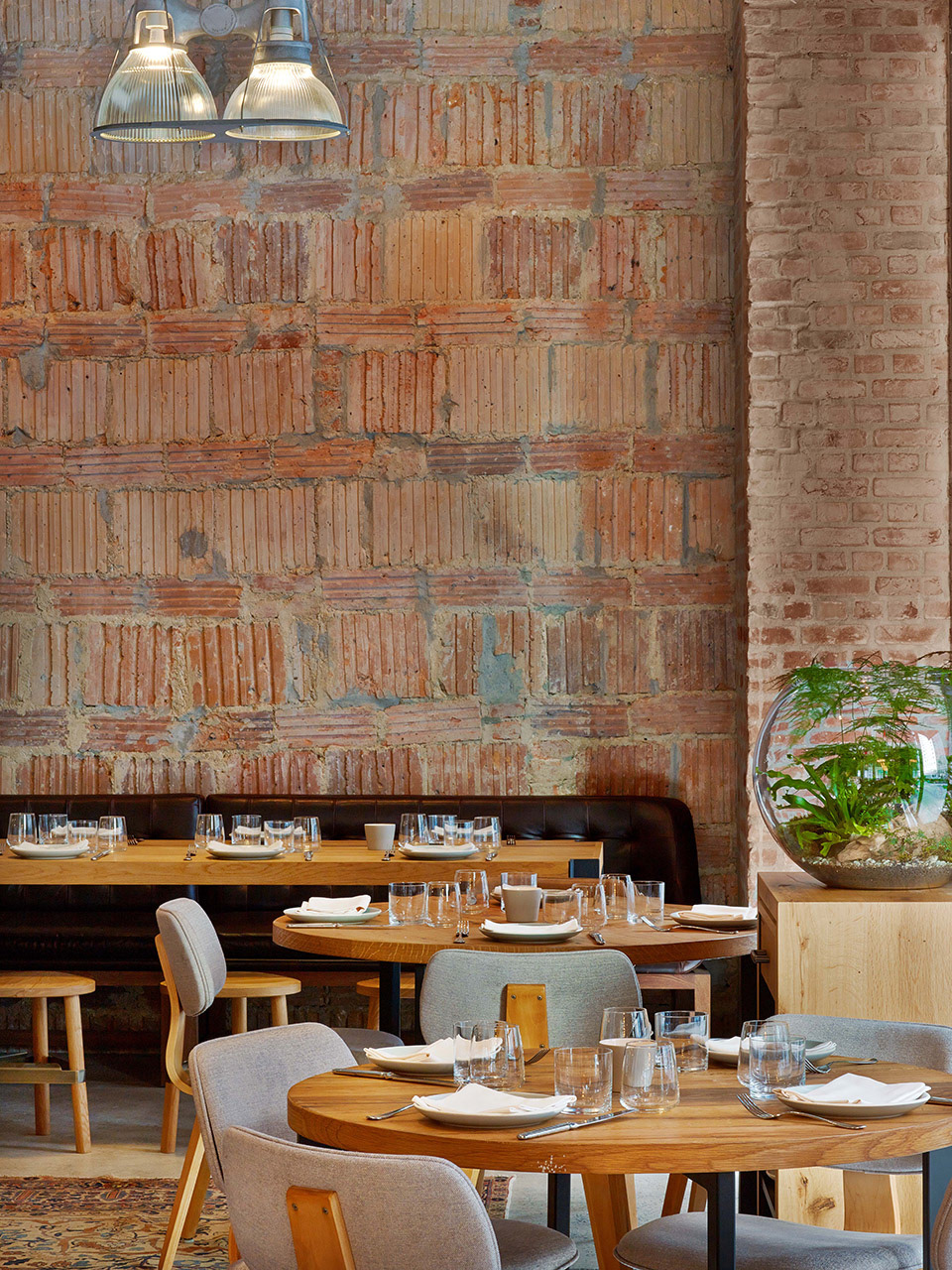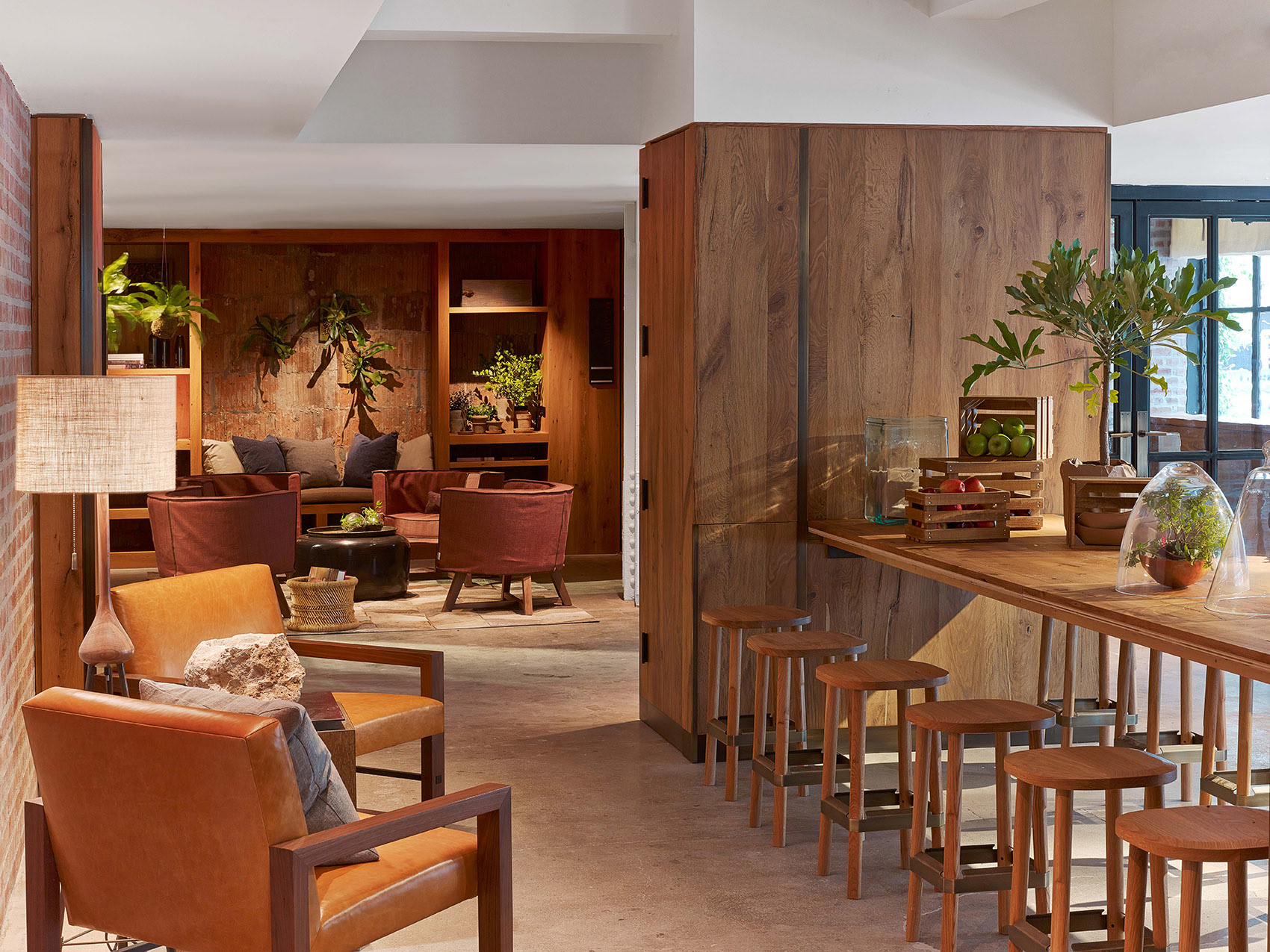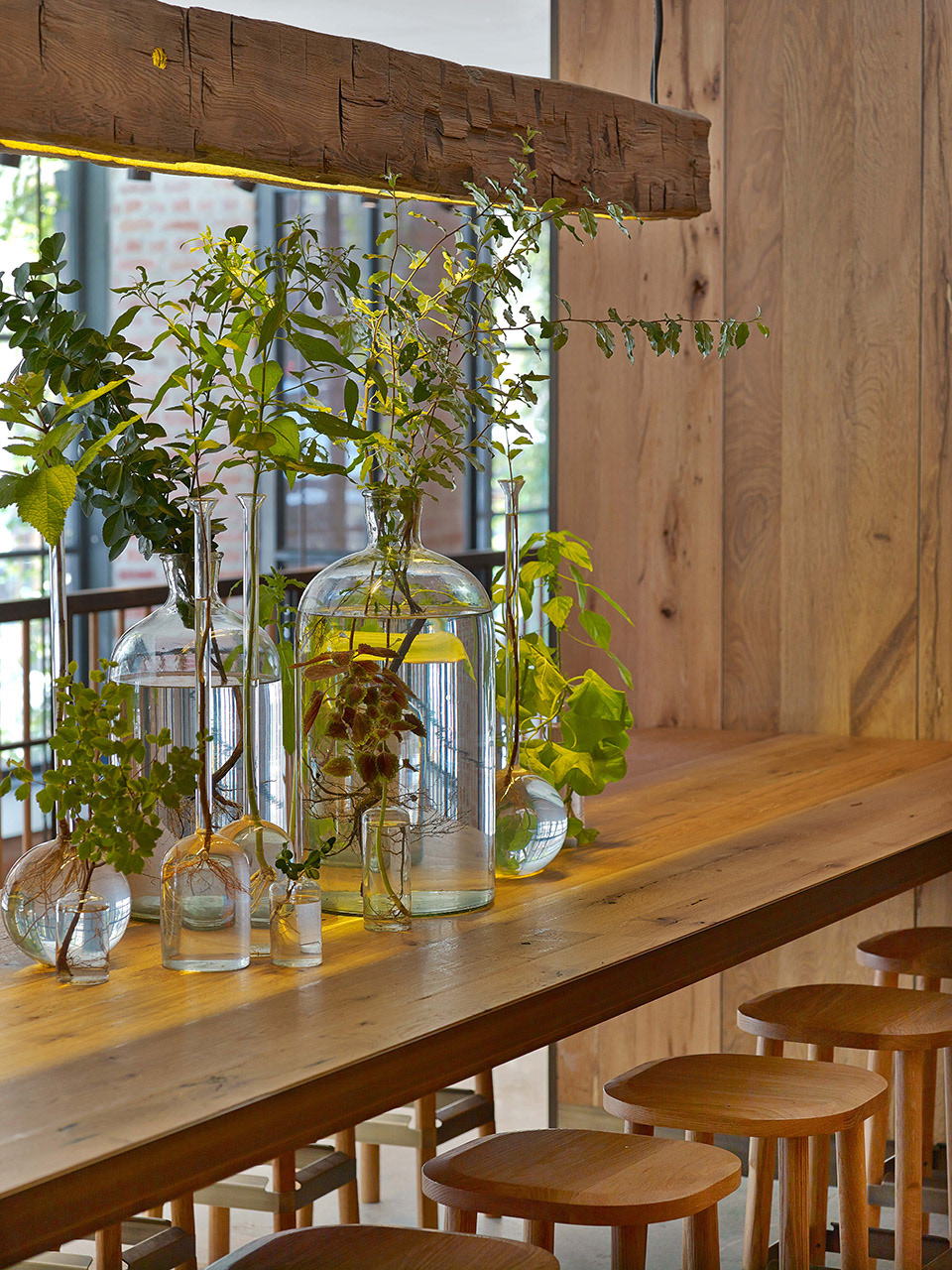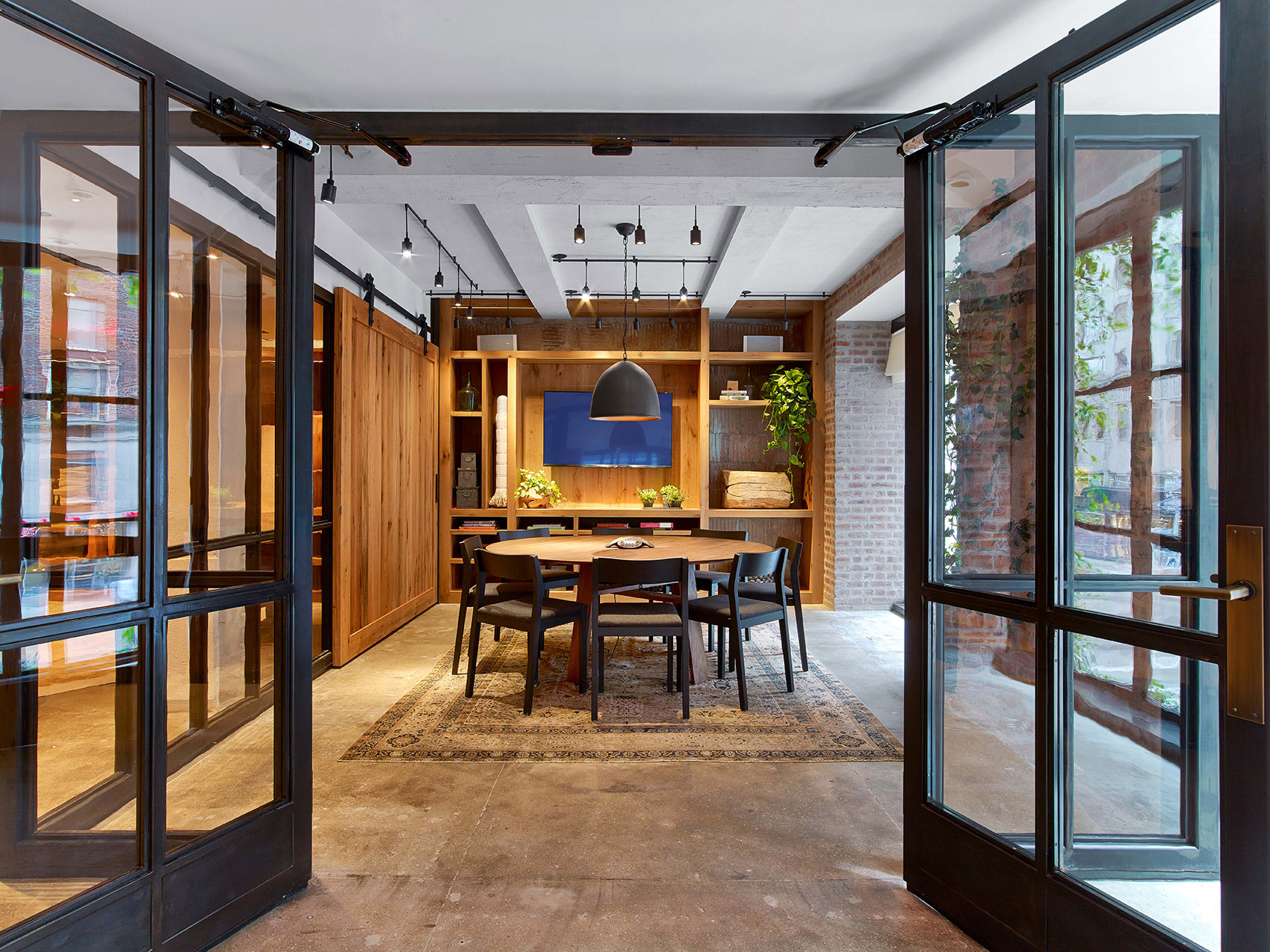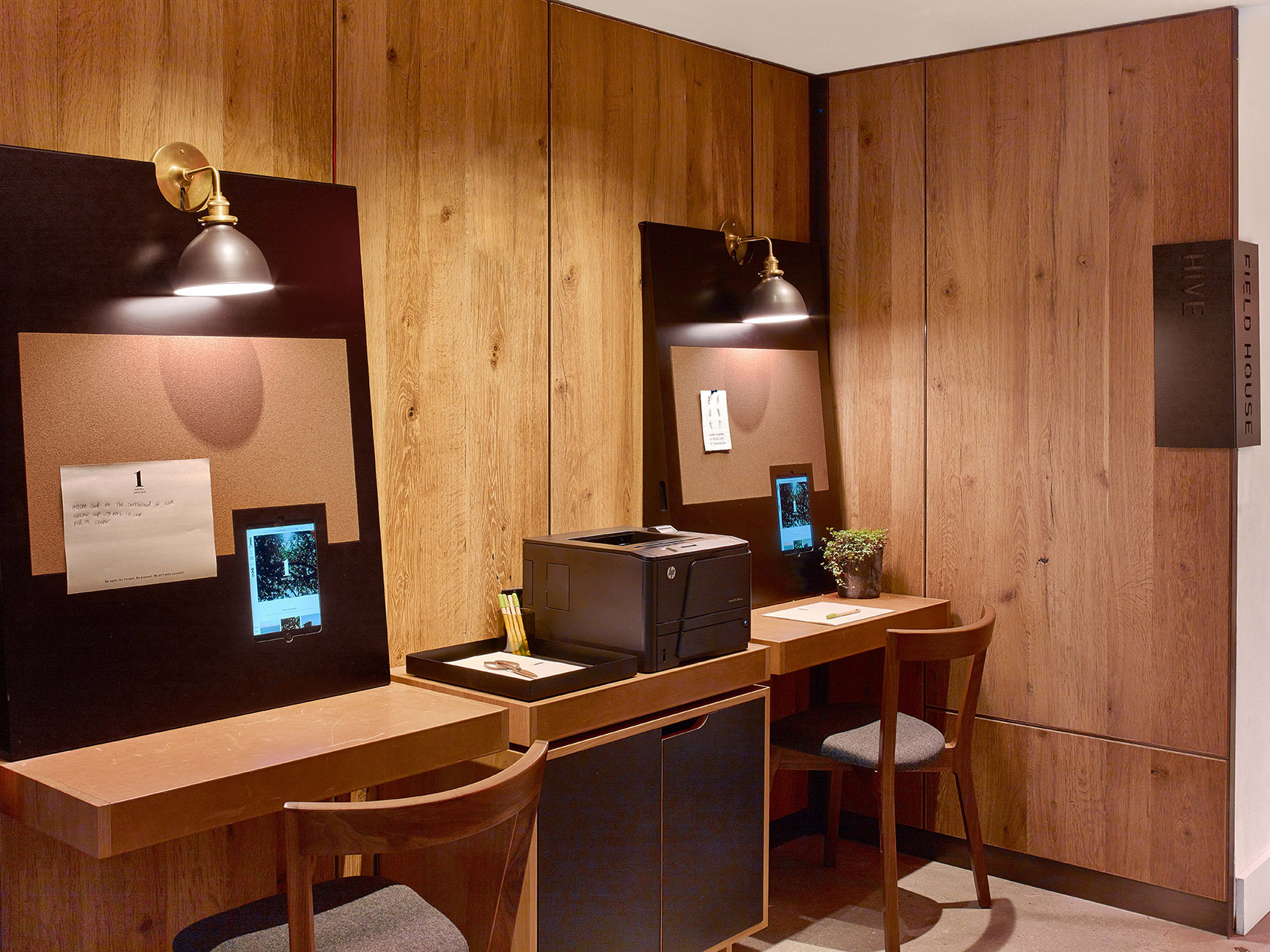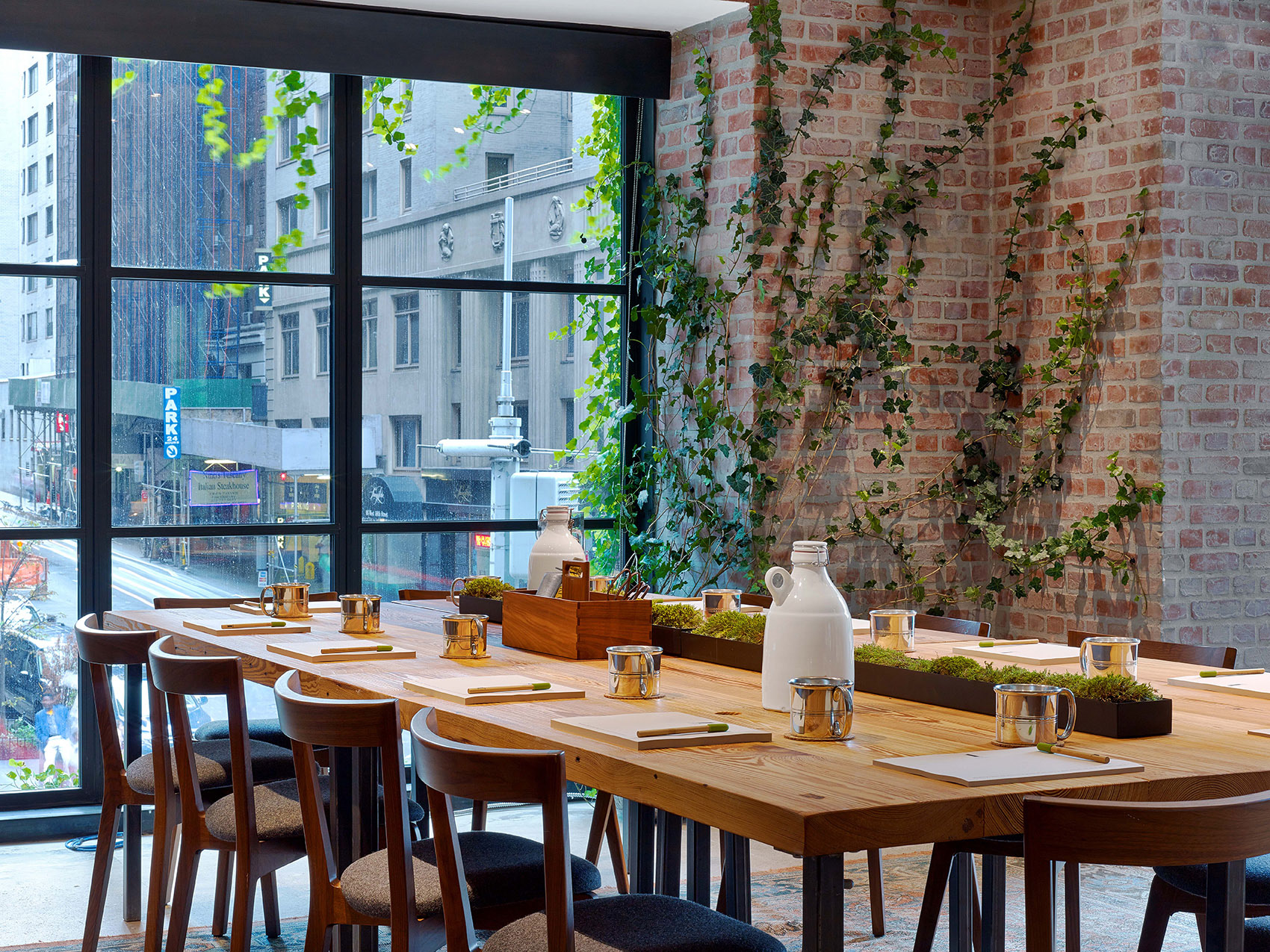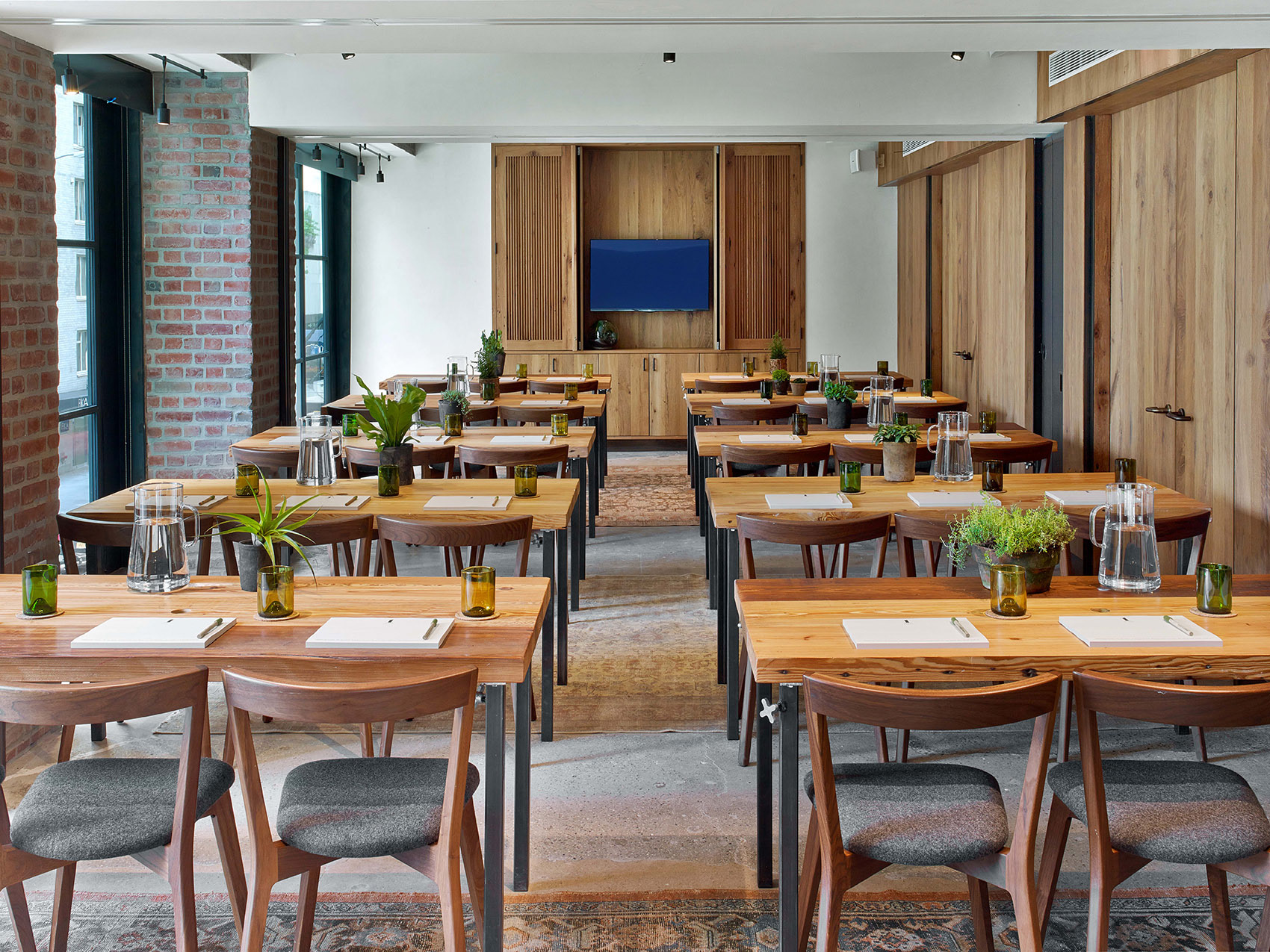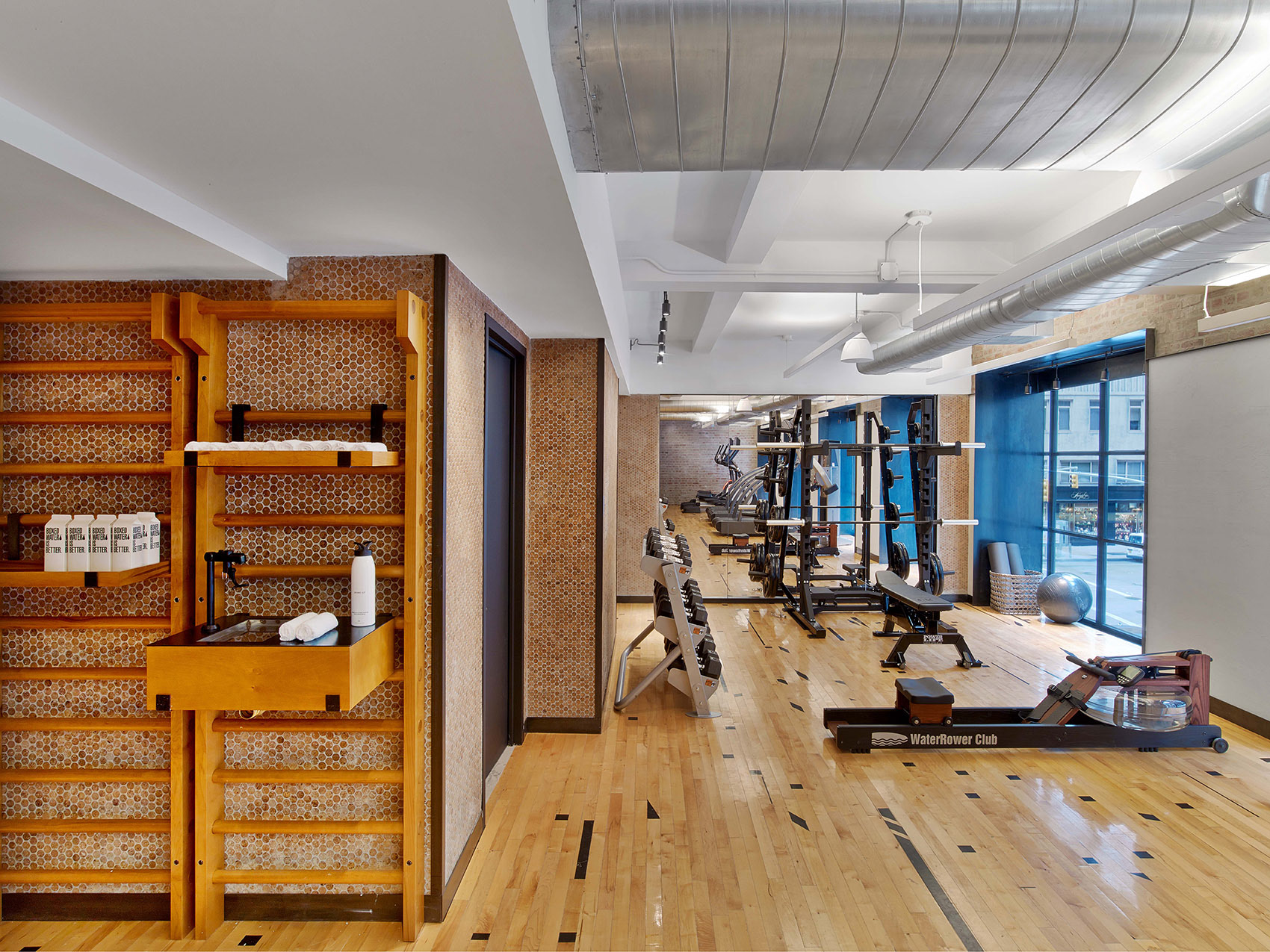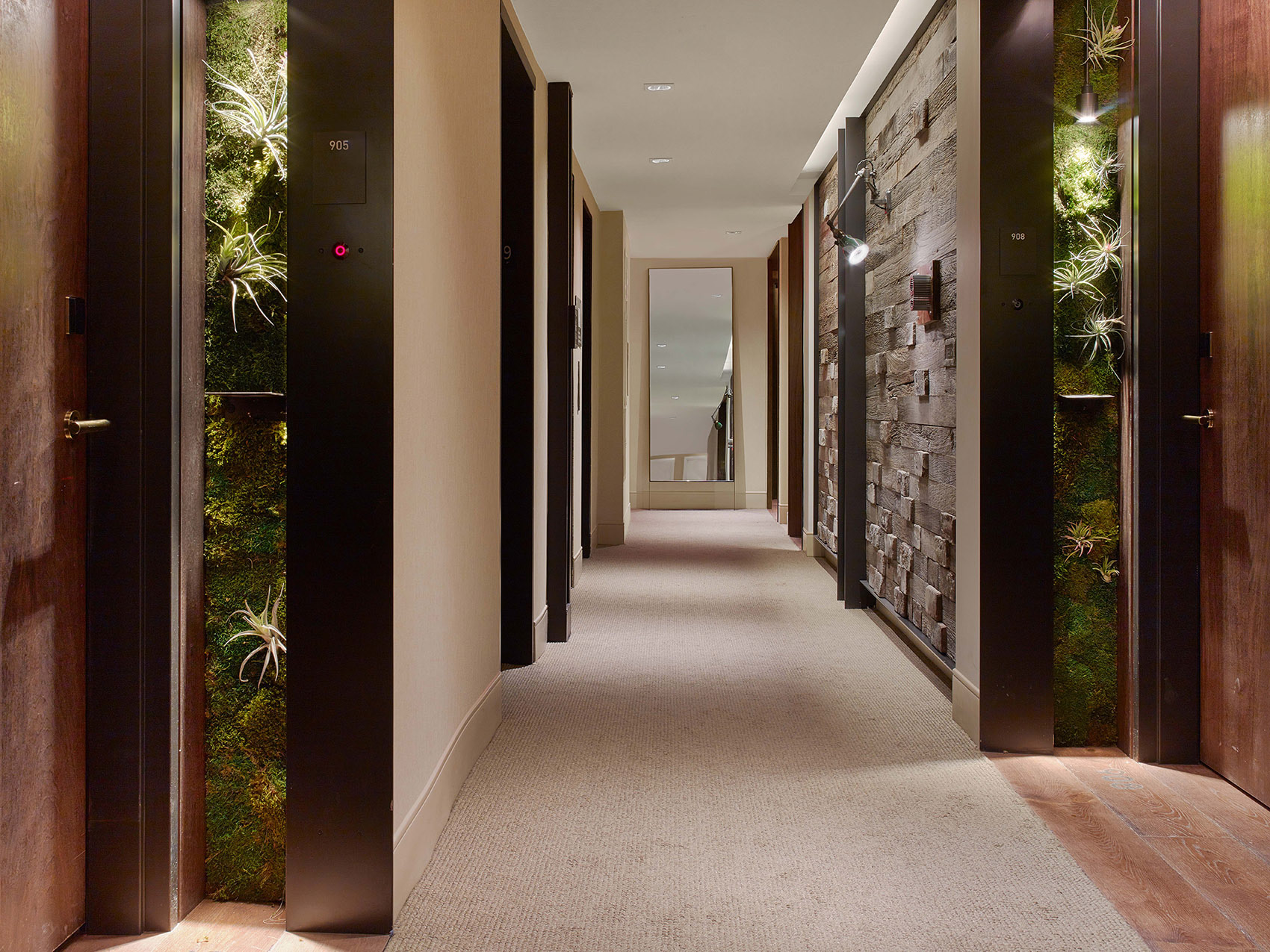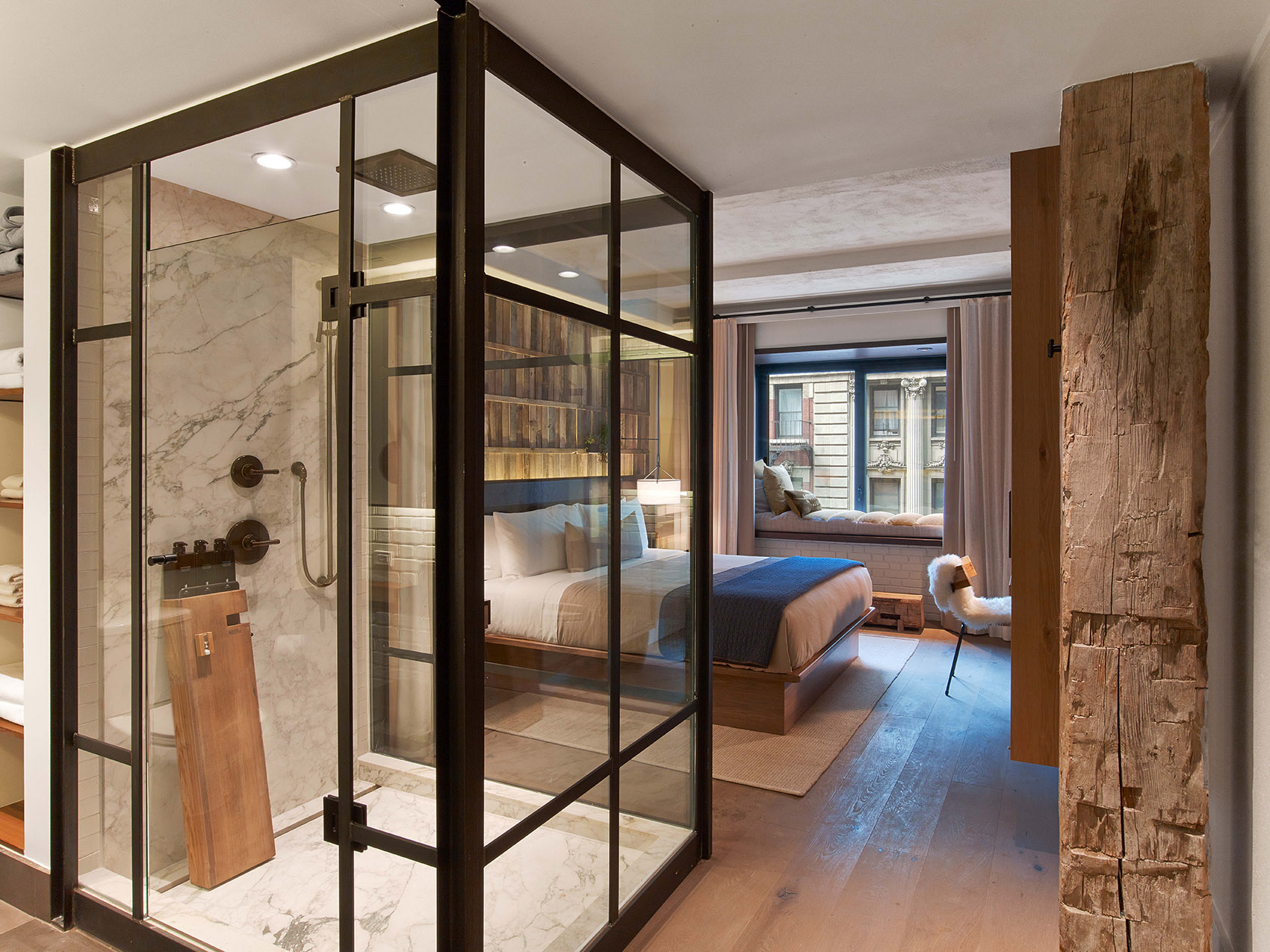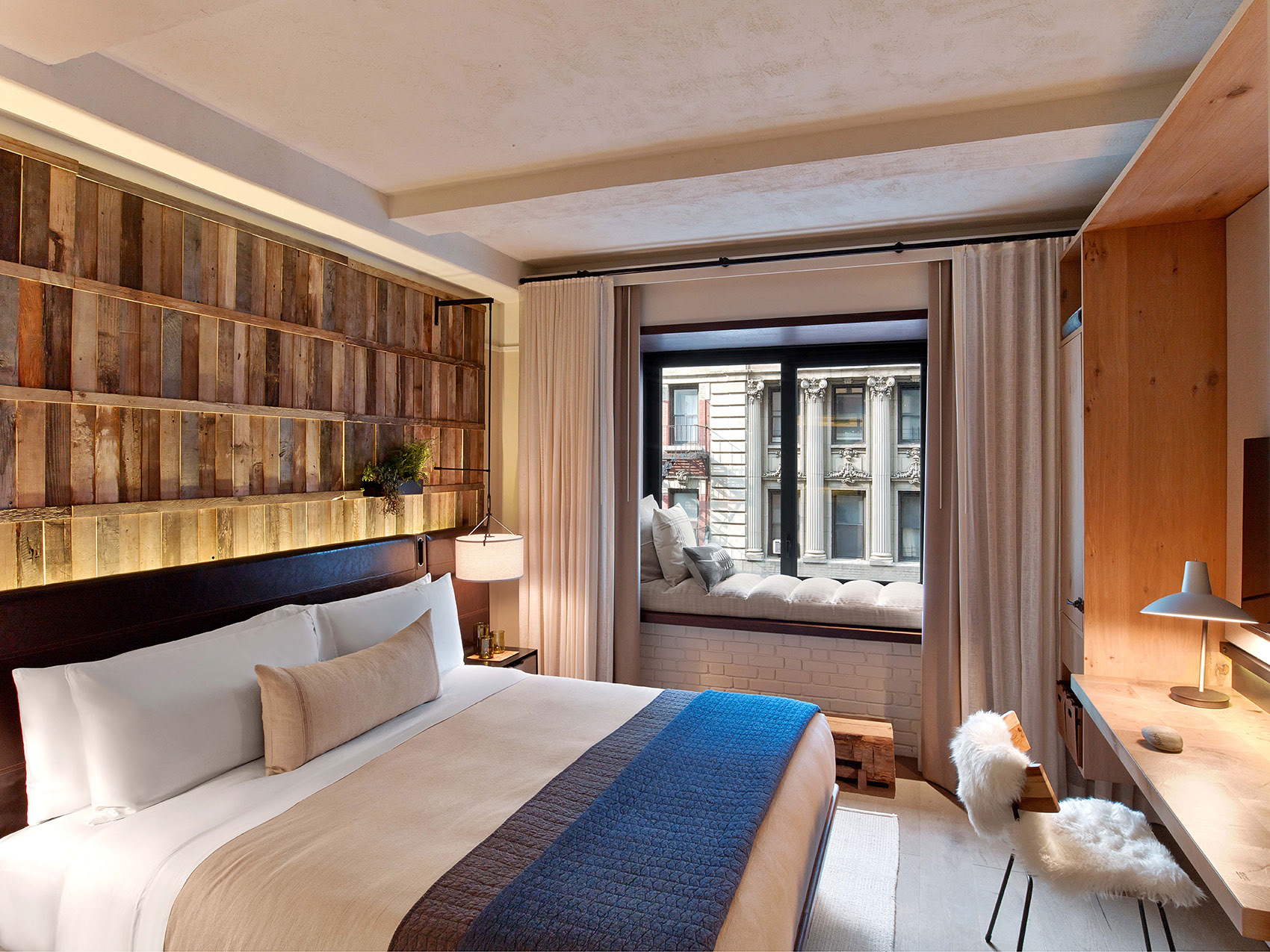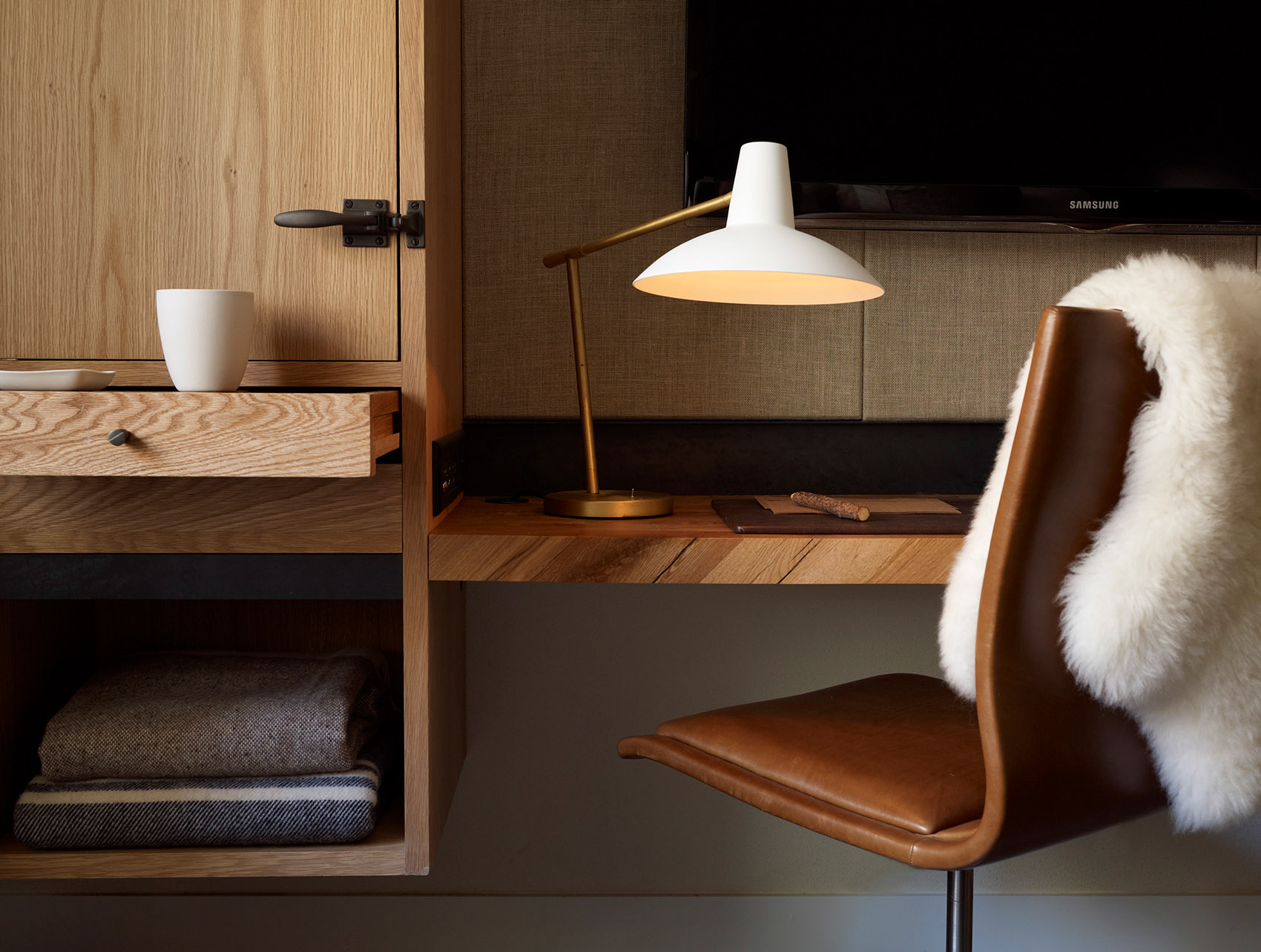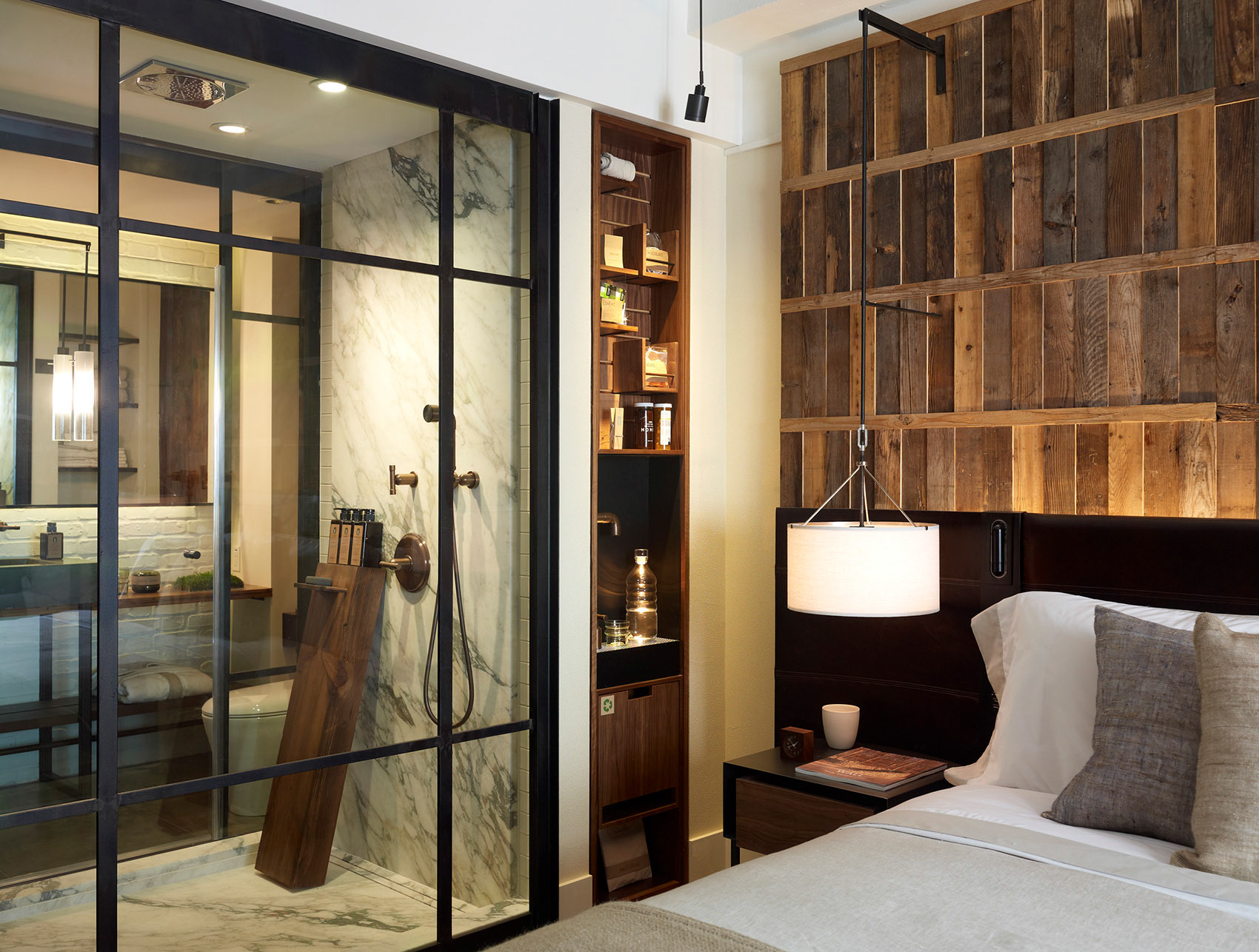 The 1Hotel story was ten years in the making.  It began in Miami, with a vision for a new brand combining environmental sustainability and groundbreaking luxury.  Fitting for a project focused on connection to nature, the concept was forced to evolve in response to changing markets and its own location.  Landing in New York, near Manhattan's famous green lung, Central Park, the flagship build forced the owners and their new design team, Avroko, to rethink their assumptions of ideas like context, nature and environment.  After all, any 1Hotel is meant to adapt to its location, bringing forth the natural richness of its surroundings and inspiring the guests toward engagement and appreciation.
At Central Park we came to see this "environment" as not just an abstract catch-all for the non-manmade context, but as an inseparable combination of pure nature and human creativity.  New York City itself provided the most audacious example of that creativity, and we chose aspects of the city's industrial heritage and building materials with strong connections to the landscape--both natural and cultural--to redefine the nature and environment that would be the focus of this 1Hotel experience.
For Avroko, this was our first major hotel project, and after many previous years of being invited to propose concepts to others, sometimes taking those far into the process of design development, we reached a point during this project when we realized this was the perfect inaugural hotel job for us, and we were the best possible firm who could expertly distill the many cultural, natural and material stories of our city into a luxury hospitality experience. So in the end we were very glad to have patiently persevered in pursuit of this assignment.
Throughout the project recycled materials tell the story of the New York and regional environment, whether by way of timber and artwork provided by the living landscape, or through old barns, watertanks and streets whose materials have their second lives as finishes in our space.  Sometimes their stories are told directly via embossed bits of text.
Any review of the projects' many design features requires mention of the infinite surprises presented to us by the process--born of our sustainable mission--of reusing an old apartment building and four adjacent commercial sites for this new luxury hotel.  Up until the final few months of construction we made discoveries on site that forced redesigns which benefitted the project.  The steel column running through the centers of some guest rooms was an example, this structure having been understood earlier as non-essential and slated for demolition.  It was remade as a celebration of urban construction, whether clad in steel or reclaimed oak, and varying by location.
Another fortuitous discovery was a full wall of well preserved terra-cotta block, celebrated in its naked form in the main dining room of Jams, Jonathan Waxman's reincarnated 1980's Manhattan hit.  Jams celebrates the environment in its own way with seasonally focused, locally sourced Italian cuisine, and was noteworthy for another aspect of design: the restaurant's private dining spaces and auxiliary events rooms are shared amenities of the hotel, connected via a double height space in the center dining room and a separate stairway.  In fact, this 200+ room hotel has no public amenities apart from a small gym and the second level events rooms offered by these restaurant spaces.  As such, the restaurant and hotel became integrally connected through programming that optimized use of all available space around the clock.  Whether for dinner or daytime meetings, these second level spaces are strikingly warm and elegant, and with their perch above 57th street, Central Park in view, unlike any place in the city.
- Phillip Pond